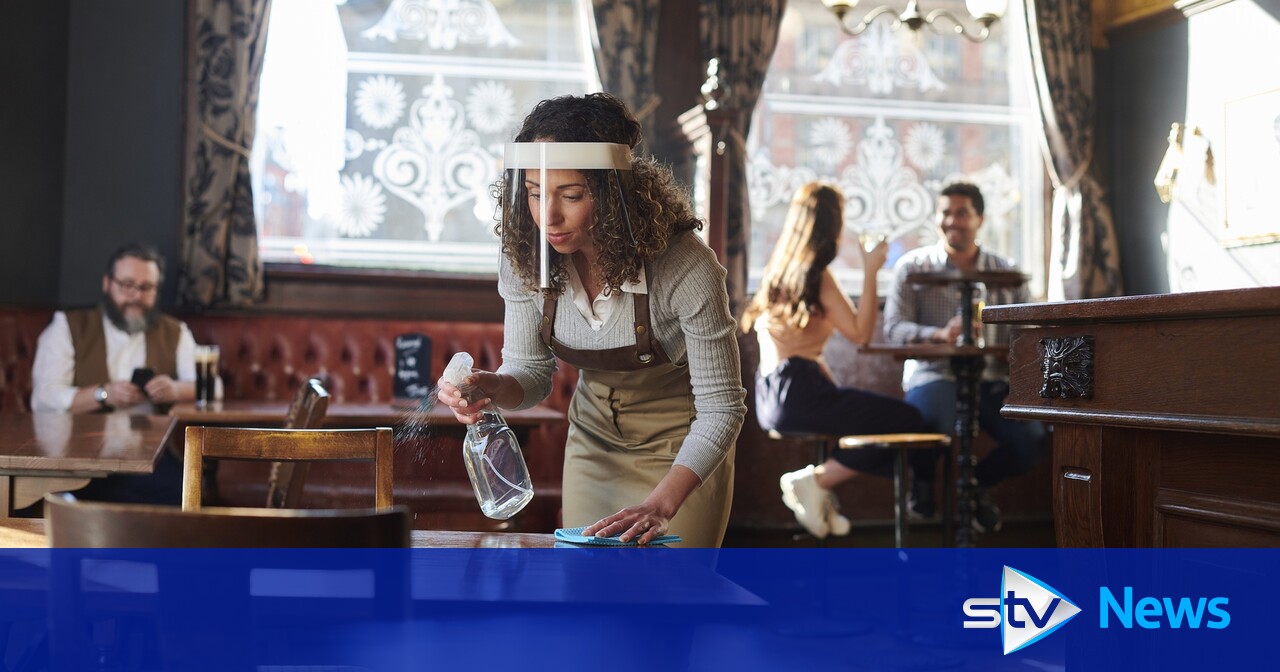 Ministers said "every day counts" as businesses wait for financial support
Ministers were told 'every day counts' as Scottish businesses wait for financial support for coronaviruses.
Additional funding was announced by the Scottish government ahead of Christmas in an effort to help businesses affected by the new Covid-19 measures.
However, the Night Time Industries Association in Scotland said the companies had not received a single penny so far.
Gavin Stevenson, who represents the organization, warned that business owners and staff are in an "untenable situation" as application forms for the Nightclub Closure Fund have yet to be issued.
Speaking on the BBC's Good Morning Scotland show Wednesday, Deputy Prime Minister John Swinney said the next two weeks would be a "reasonable wait" for the funding to be made available.
He told the BBC: "We are obviously moving as quickly as possible to make financial support available to sectors that have been affected by the restrictions being applied.
"We are working closely with local authorities to ensure that such funding arrangements can be put in place, and I know from the work of the Secretary of Finance (Kate Forbes) that she is very committed with the range of sectors involved.
"And our goal is to get this money to these organizations as quickly as possible and I recognize the need to do that urgently."
Swinney added, "I think the deadlines should be very soon. It is difficult for me to give a precise timetable.
"I think the next two weeks would be a reasonable wait, but obviously we are working with the local authorities and it depends a lot on the administrative systems in place.
"But I assure you that this has caught the attention of ministers and that there is work underway with local authorities to make this the case."
Scottish Covid Recovery Tory spokesman Murdo Fraser said it was "not enough" for local authorities to be blamed for the delay in providing compensation.
"It is unacceptable that struggling businesses already on their knees due to Scottish government restrictions are still waiting to receive a penny of financial support and are now being told it may take them another fortnight to do so," did he declare.
"A lot of these companies are at risk of going bankrupt, so every day counts.
"The SNP government received funding from the UK government weeks ago and promised to pass it on before Christmas, so it's not enough for John Swinney to blame local authorities for the delay in providing compensation.
"The Deputy Prime Minister also did not provide any details on where the SNP's discredited vaccine passport program could be extended."
Fraser added, "Again, they create a vacuum when businesses need certainty.
John Swinney says the program – which drastically reduced revenue when it was introduced for nightclubs – is designed to increase immunization.
"Yet the Scottish Government's own research paper provided no evidence that it worked. They should abandon this policy, not extend it.