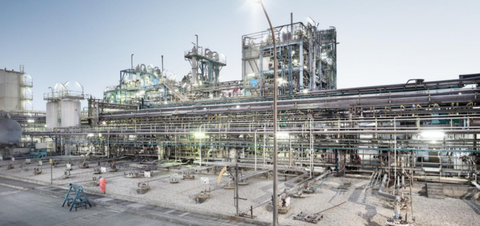 France grants Elkem financial support for the expansion of specialty silicones
Materials supplier currently developing its downstream and upstream silicone activities in France
Oslo – Elkem ASA has secured funding for its silicone expansion plans in France, as part of the French government's "France Relance" recovery plan.
Elkem's €36m plan to expand its upstream silicone midstream units in Roussillon has been named as one of the winners of the €100bn recovery plan's "resilience programme" launched by the President Emmanuel Macron, the manufacturer announced on February 17.
"Developing and sustaining high-performance silicone production capacities on our territory is a matter of technological sovereignty for France and for the European Union", declared Agnès Pannier-Runacher, Minister Delegate for Industry.
High-performance silicones, continued the French minister, are "strategic inputs" for many industrial sectors in the country.
"In this sense, I welcome Elkem's investments in its units upstream of the Péage-de-Roussillon platform, to which we provide our support through the France Relance plan", she added.
Elkem did not provide further details on the amount of financial support.
The Norwegian materials supplier announced plans to expand the Roussillon site in southern France in October last year.
At the time, the company said the project would increase silicone intermediates production capacity at the plant from 20 kilotonnes per annum (ktpa) to 100 ktpa.
The investment will improve the cost position and environmental performance through debottlenecking, better energy efficiency and improved wastewater treatment, he added.
Elkem said the project will further develop and expand its specialist businesses in EMEA and the Americas, where it expects growth of 6.5% and 5.9% respectively through 2025.
In addition to the Roussillon investment, Elkem is also extending its downstream production process to specialty silicones units in Saint-Fons, Lyon.
The project includes a series of investments aimed in particular at increasing production capacities, automation, optimizing the quality and purity of products and improving the environmental performance of certain key units.
The investments will be made in 2022 and 2023 with a range of 15 to 20 million euros, Elkem said.
The expansion, the supplier said, will respond to growing and changing demand in several high-tech markets aligned with sustainability challenges.
"The growth in demand for silicones is supported by the green transition", explains Frédéric Jacquin, SVP of the Silicones division of Elkem.
In particular, the materials offer properties and performance critical to specialty markets, including clean mobility batteries, semiconductor assembly, technical textiles, release liners, adhesives, as well as medical devices. and health.
"Growth is strong and our European customers need more local capacity and quality for our specialty products," added Jacquin.