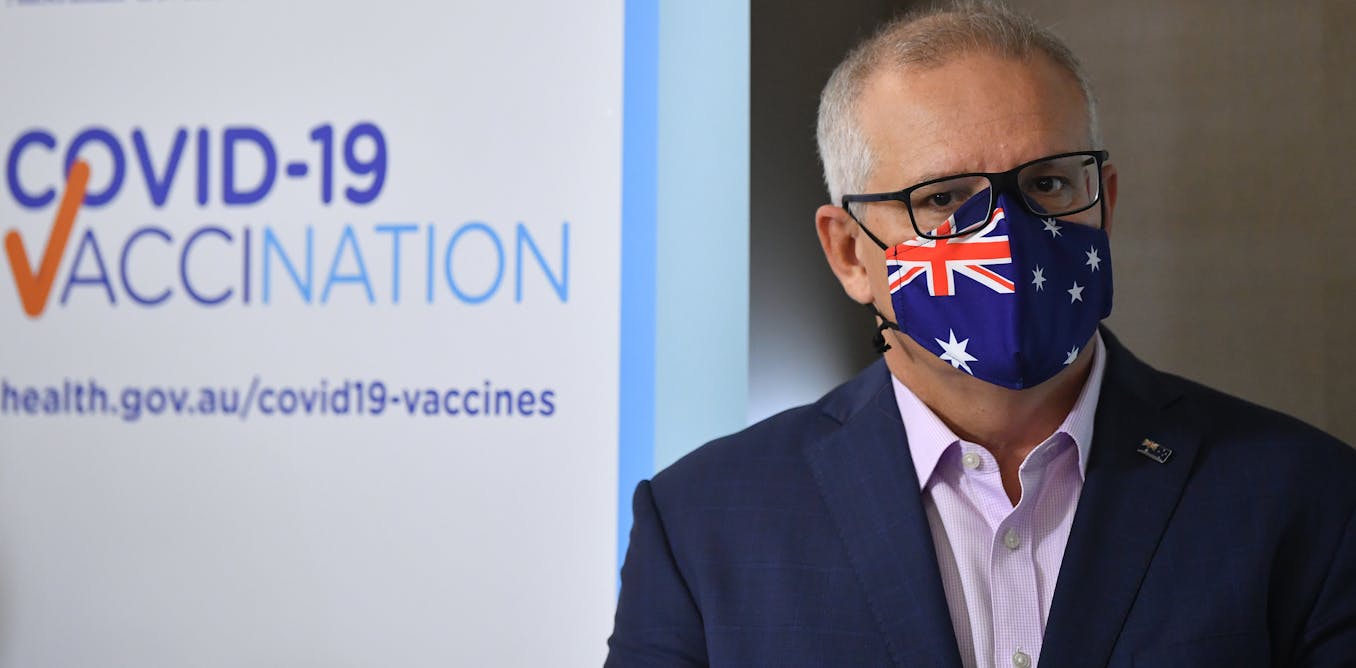 Failed vaccine rollout, welcome financial support – here's what Aussies thought of Morrison's COVID response
Before calling the election, Prime Minister Scott Morrison said in a promotional video his government has done a good job in handling the COVID crisis over the past two years.
According to Morrison, "things are difficult" but "40,000 people are alive in Australia today thanks to the way we have managed the pandemic, 700,000 people are still in employment and countless businesses […] would have been destroyed. »
---
Read more: Did the Morrison government really prevent 40,000 COVID deaths? Health economist checks claims against facts


---
But what do Australians think of the approach of his government and their heads of state to handling COVID? What could Morrison and other politicians have done better to control the spread of COVID and its economic impacts?
To find out, we surveyed 80 Australians of a wide variety of ages and backgrounds – 40 people in mid-2020, then another 40 in September/October 2021. Here's what we found.
The first days
The first round of interviews was after the first lockdown, as restrictions began to ease. It seemed that lockdowns and border closures had successfully contained the pandemic.
Those involved in the stage one interviews felt largely lucky and positive about the Australian governments' handling of COVID. They pointed out that compared to other wealthy countries, Australia was fortunate to have escaped the worst effects of the pandemic.
As one respondent put it:
We haven't had the trauma that New York has had, or the UK, Italy, or the US in general, and I'm very grateful for that.
Participants said communication from state governments had been good – they particularly appreciated the regular press conferences held by Prime Ministers and Chief Health Officers.
Almost everyone was very much in favor of closing borders between states and territories because it made them feel safe and protected.
The federal government's response has been more mixed. There was praise for the early closure of Australia's international border:
They made some very good shots. The closure of departing international flights was probably what saved us from heading down a pretty dark road.
However, many people mentioned how the federal government manages the Ruby Princess cruise ship outbreak as a major error:
I am particularly horrified by what happened with the Ruby Princess. There are people dead now who probably wouldn't have died if those people hadn't been released in Sydney.
In terms of federal government economic support, most respondents praised the JobKeeper and JobSeeker initiatives to support workers and businesses.
Others pointed out that many people or professional groups were excluded from this support.
I think they didn't think very well about the finances of JobKeeper and JobSeeker. I think it should have gone further, because we really could have done without it.
Frustration mounts
Fast forward to September/October 2022. By then the pandemic was in a very different phase. The Delta variant had caused major outbreaks in New South Wales, Victoria and the Australian Capital Territory, with strict and prolonged lockdowns.
The rollout of the vaccine had finally accelerated and Australians had been promised that receiving two doses of the COVID vaccine would be the "way out" of further restrictions or lockdowns.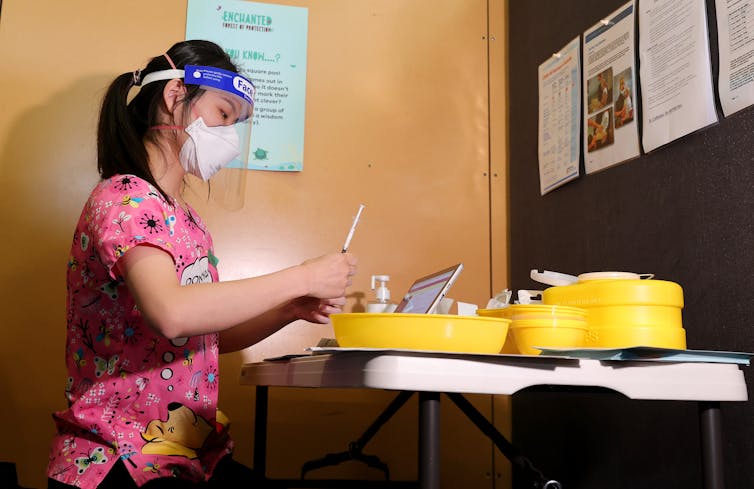 The Australians we interviewed at this point had been through many twists and turns in the pandemic at that time and had different perspectives to offer.
A dominant theme was frustration that policy changes were so constant and different, state by state. Unlike the first national lockdown, where everyone suffered the same restrictions, each state and territory has since experienced different lockdowns of varying lengths.
People have complained about the lack of clarity from governments on the best way forward for the nation as a whole. They pointed to the constant change in government advice on what to do about the risk of COVID.
They were beginning to tire of the difficulties posed by internal border closures and just wanted clear guidance from their leaders on what needed to happen to control the pandemic.
The deployment of the vaccine was a particular problem. Morrison faced harsh criticism for what people saw as a lack of decisive action to obtain and provide enough vaccines to Australians:
Personally, I think Scott Morrison got really bogged down when ordering vaccines. Yes, vaccine deployments have been shocking due to the federal government ordering these vaccines.
---
Read more: Australia failed to learn lessons from its failed COVID vaccine rollout


---
Finally, a plan
In August 2021, a national plan was agreed by federal and state governments for "exiting" from continued lockdowns and transitioning to "living with COVID." This plan sets targets for high vaccination coverage of eligible Australians.
By the end of September 2022, the vaccine supply and deployment issues of earlier in the year had finally been resolved. Rates of vaccinated Australians were rise quickly.
With these goals, the Australians knew what they had to do. The 40 people interviewed for this part of the study had received at least one of the vaccines and were planning to receive their second dose as soon as they could.
Respondents are positive about the improvement in deployment and the clarity offered by the objectives set by the roadmaps:
I really appreciated that this benchmark was set at 80%, because it is quantifiable.
People could see an end to the pandemic. But they still remembered some of the federal government's missteps during the pandemic. They continued to see their own state/territory leaders as doing a better job.
[At the] federally, I don't think they really did anything. I just think they completely mishandled it. They didn't process the vaccinations fast enough. They do not support states enough.
---
Read more: Australia has a new four-phase plan for a return to normality. Here's what we know so far


---
Australians have a long memory
Since those interviews, the Omicron variant has spread rapidly, schools, supply chains and workplaces have been severely disrupted, and vaccination has slowed.
As these interviews have shown, Australians have not forgotten what went wrong during the pandemic.
When they go to the polls, they will also look at how Morrison and his cabinet have handled the past six months and assess his response history over the past two-plus years of pandemic crisis.