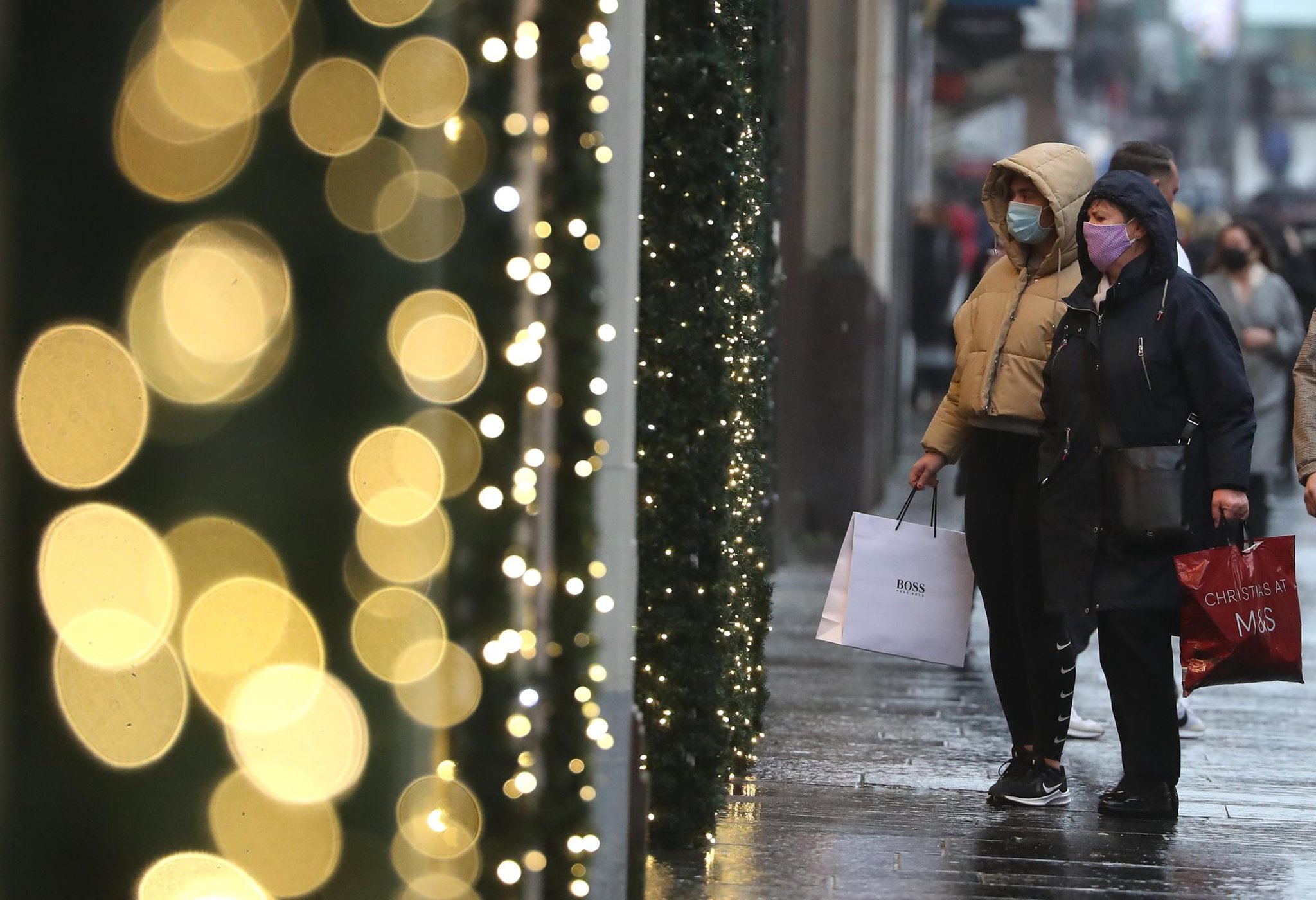 Covid Scotland: Calls for financial support amid 'avalanche of cancellations' for struggling hospitality industry as Scottish government urges people to cancel Christmas holidays
Christmas is generally the busiest time of year for the hospitality industry.
Bars, restaurants and nightclubs have said businesses 'won't survive until spring' after the latest blow to the industry, with some businesses losing more than £ 200,000 in Christmas bookings overnight.
They called for an emergency financial support program from the Scottish government to help stem the losses in what would typically be the busiest time in the industry.
Yesterday Nicola Sturgeon reiterated Public Health Scotland's advice for Christmas at work to be done away with, saying there was potential for them to become 'super-prevalent' events and said she could not not rule out other restrictions if necessary.
However, the companies have called for urgent financial support – including a return to the UK government's leave scheme, which has seen hundreds of thousands of government-paid wages amid lockdowns – calling the new warnings a "coup." devastating "for their industry.
Ms Sturgeon said she would address the UK government, at a Cobra meeting attended by all four countries and chaired by Michael Gove, Minister for Intergovernmental Relations, to discuss further financial support for Scottish businesses.
She said: "There is a significant risk with Omicron – and we are already seeing the reality – of Christmas parties or events with a lot of people becoming super-broadcasters. And if this happens, many people are infected and if it is work events, as well as an individual health risk, there is a risk to the ability of the workplace to function because people must isolate themselves.
Read more
Read more
Covid Scotland: Nicola Sturgeon urges Scots to rethink Christmas celebrations …
"So the public health advice – which I have no choice but to agree with given the evidence of risk that I know and have now shared with you – is that we should all think a little more about unnecessary contact, especially in crowded places right now, and that it would be a good idea to postpone Christmas to work.
"Now I know this is having a big impact on business, which is why we are considering – and lobbying the UK government – for financial support. But once again we are faced with a situation that frankly does not have easy options. We know that any additional protective measures will cause social and economic damage – especially after nearly two years of this pandemic. "
She added: "But we also know – from past experience – that early action is often needed to combat this virus. In fact, acting early is often the best way to act proportionately. We therefore cannot exclude other measures.
She said "significant pressure" would also be placed on the economy given the number of people who would have to self-isolate due to the transferability of the new variant.
The Night Time Industries Association Scotland said its members have invested in improved ventilation at their premises and have implemented rigorous hygiene protocols in an attempt to stay open during the holiday season.
A spokesperson said: 'It all came at a high cost, with Scottish companies racking up double the accumulated damage from the pandemic compared to English companies, suffering twice the reduction in turnover compared to our English counterparts. , and also carrying double the debt. burden, due to tighter restrictions imposed by Scotland over the past 18 months.
"It will now be impossible for the affected businesses to survive until the spring without additional and substantial financial support from the government. "
Gavin Stevenson, vice chairman of the Night Time Industries Association Scotland, added: "Our industry has now seen an avalanche of cancellations arrive last night and this morning, threatening the very viability of the hospitality industry and the economy of late evening across Scotland. . The government must now provide urgent financial support to prevent business failures and protect jobs. "
Jim Rowan, Managing Director of Dunns Food & Drink, a supplier to Scottish hotel companies, added: 'While recognizing the importance of the threat to public health from the Omicron variant, the Prime Minister's announcement today signals another disastrous blow to hospitality in Scotland. Without financial support, the industry simply cannot afford a return to significant foreclosure measures, and we nervously wait to see what will happen. We are already seeing orders starting to drop and expect that to continue over the next week or so. "
Dr Liz Cameron, chief executive of the Scottish Chambers of Commerce, said the latest measures would have a "major impact".
"Financial compensation to mitigate the impact of this intervention must be immediately made available to businesses. We cannot see a repeat of March 2020 where the hospitality industry was essentially shut down without any financial support being put in place until weeks after the lockdown decision. It cannot happen again. "
She added: 'The vaccine rollout in Scotland is leading the UK and we urge anyone who can to get hold of the vaccine and boosters when they are eligible. Businesses will continue to do everything in their power to prevent the spread of the virus and keep our customers, customers and employees safe. "
Scottish Liberal Democrat leader and health spokesperson Alex Cole-Hamilton urged the Prime Minister to 'pick a clear path' as ​​government messages around Christmas inflict disruption and cancellations on businesses without any prospect of new support.
He said: "The hospitality will feel like it is distinguished. Businesses fear the chaos of cancellations and the prospect of lost revenue due to these muddled messages. But there is also a ripple effect for retailers, hairdressers, taxi drivers and many more.
He added, "If the suggestion is that people should cancel, then the question for the government is whether it will provide formal guidance and cover the cost of business pound for pound and beverage for beverage. The Prime Minister must choose a clear path or businesses will be left dry and without access to business interruption support or insurance.
"After a long 2021, with businesses looking to use the holiday season to recoup some of what they've lost, the last thing they need is a confusing government."
The TUC union called on the UK government to support the Treasury to protect jobs and fix the sick pay system to reduce the spread of Omicron.
TUC General Secretary Frances O'Grady said: "Ministers must reassure workers in hard-hit sectors like hospitality, recreation and travel that their livelihoods are secure.
"The leave was the big success of the first response to the pandemic. The rise of the Omicron variant shows why the UK needs a permanent short-time work scheme – ready to go when a new crisis strikes.
"If we are serious about stopping Omicron, ministers must fix our broken sickness benefit system, so that every worker receives a decent amount to live on if they are sick or need to self-isolate. This is how we make sure people can follow the rules and stop the spread. "
A message from the editor:
Thank you for reading this article. We depend on your support more than ever, as the change in consumption habits caused by the coronavirus is having an impact on our advertisers.
If you haven't already, consider supporting our trusted and verified journalism by purchasing a digital subscription.